Corporate Introduction
Ann and Steve have over 60 years of practical and business experience between them. A team that ensures the products and services represented at DAKATAMA continue to be of the highest standard available for our clients.

Raised on a working cattle ranch, the day to day life skills that Steve learned there were put to use in later years as an owner/operator of a successful trucking business. A business that remained deeply embedded in the ranching industry and provided foundation to move into other logistic areas. He played sports in high school and attained the highest award available in the Scouting movement. He has volunteered with the Emergency Social Services and with the Royal Canadian Legion.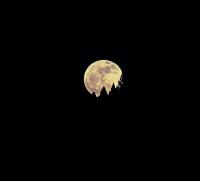 Organizational skills, an aptitude for numbers, an ability to envision results combined with the enjoyment of working with people all provide a foundation for success. These are all traits Ann has brought with her to DAKATAMA. Growing up around ranching and rodeo she avidly participated or assisted behind the scenes of any event and organization that was of interest. She also spent several years as a volunteer with community groups. She is responsible for organizing a parent ran lunch program when there was a need within the community and continued to administer the program for several years. For over a decade, Ann volunteered and subsequently worked for the Canadian Team Cattle Penning Association. Her involvement in the community and beyond continues through support to the Royal Canadian Legion, Airdrie Women in Business Association and Dames on the Range. And is a published author and pairs many of her pieces with photographs she has taken.